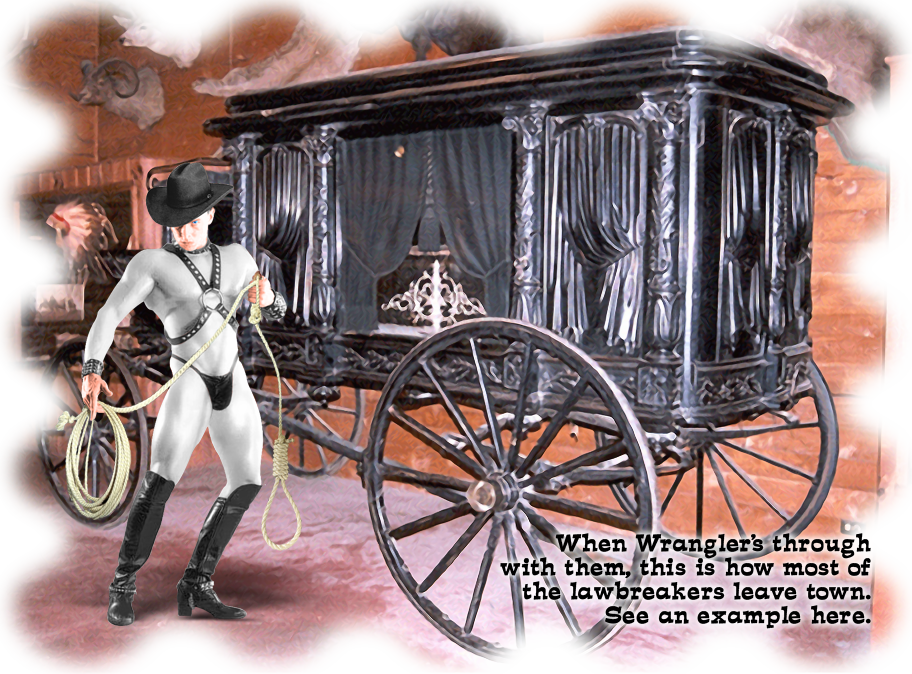 Wrangler, alter ego of uranium heir Eric Henderson, has devoted his life and considerable resources to
vigilante justice after a cabal of organized crime syndicates destroyed Hendergy, his family's uranium mining
conglomerate, in an effort to take it over and wrest control of the nuclear energy industry. Finding the legal system
utterly incompetent to deal with an act of domestic terrorism of such magnitude, Wrangler
has sought to take the law into his own hands on behalf of all victims who cannot achieve
restitution through conventional channels.
Watch and hear in his own words what motivated Wrangler to choose the vigilante path:
(Note: Movie is in QuickTime format.)
Behind the Scenes | The Adventure Begins! | Meet the Gang | Whence the name? | Guestbook | Home
Contact the boys:
Wrangler | Red Ranger | Golden Gun | Silver Bullet
©2008 Bell Enterprises. All rights reserved.